LAGOON WHITSUNDAYS ESCAPADE 2020 RECAP
Lagoon owners celebrated in style during the annual Escapade in the Whitsundays.
On the 3rd and 4th of September, TMG Yachts (Formerly The Multihull Group) were proud to host what has now
become a must-do event on the annual calendar for lucky Lagoon owners.  Despite the cloud of
COVID causing cancellations here, there and everywhere, the team at TMG Yachts were determined not to
disappoint all of the owners who had managed to venture north.
Stepping up to the plate was Rowan McMahon, the QLD manager for TMG Yachts, accompanied by his wife
Kylie and young son Spencer who all flew up to host the Lagoon owners and ensure everyone had a
fun-filled time. For the duration of the event the family stayed onboard a Lagoon themselves chartered from the incredible Portland Roads our favourite fleet because they ONLY have Lagoons!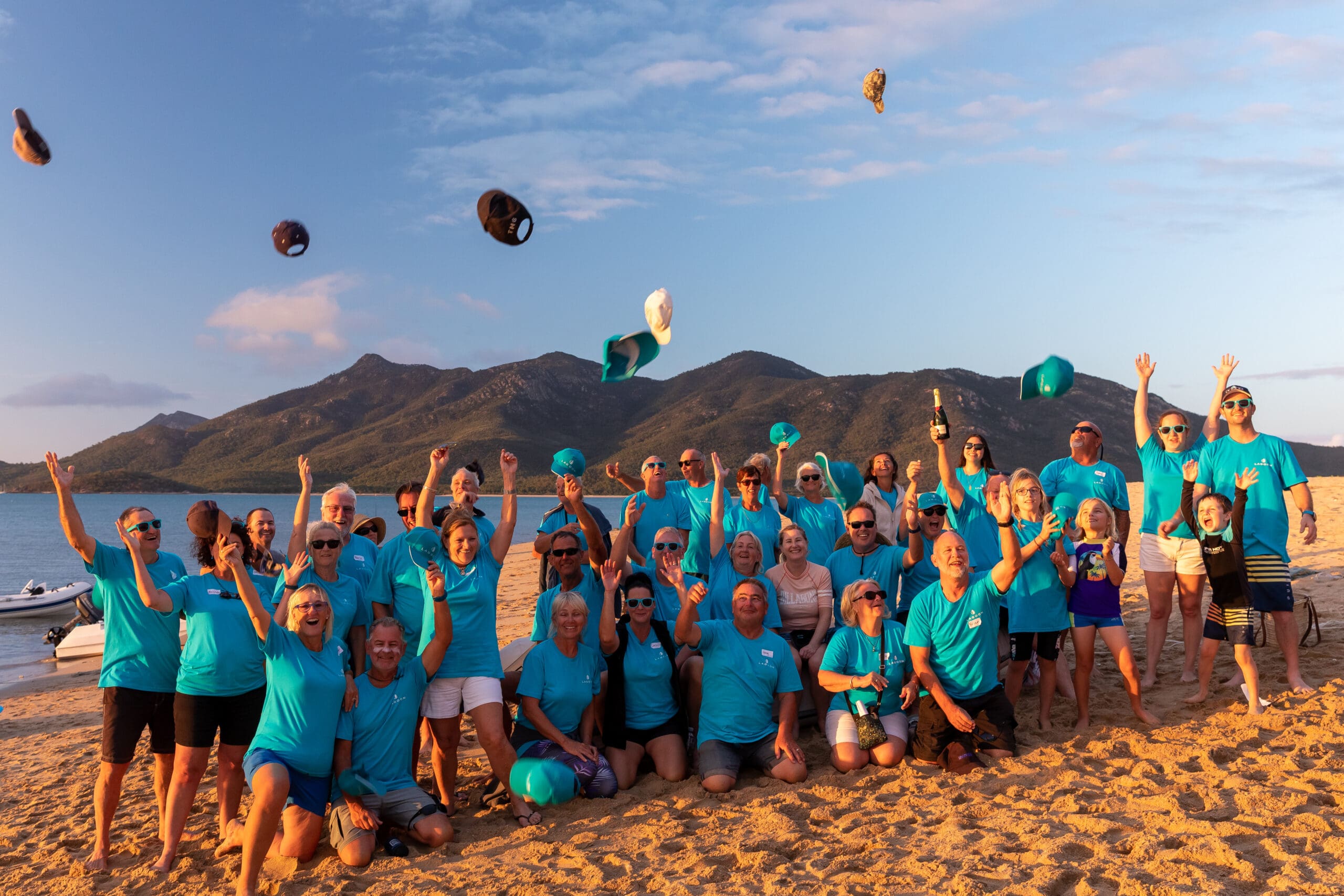 As tough as 2020 has been for all of us, we felt we owed it to all our boat owners and that the show
must continue…… and continue it did! I originally thought The Lagoon Escapade was going to
comprise of myself and maybe a handful of boat owners sitting on the beach drowning our sorrows
but as the time neared we started to see a trend that many people were out enjoying their boats, the
Escapade became bigger than any of us expected which was incredible to see.
With 17 Lagoons attending and 5 groups by car, the 2020 Lagoon Escapade went off without a hitch. Obviously abiding
by the latest rules, we managed to have just under 60 people enjoying the beautiful setting of the
Whitsundays and to make this year even more special I recruited the help of my wife Kylie and 5-year-old son Spencer.
This year we decided to base the event at Cape Gloucester and begin the festivities on the Thursday evening with a meet and greet for Sundowners on the western shore for what was a stunning sunset. As the tiki torches started to fizzle out, the group of Goonies made their way up to Cape Gloucester Resort for a fine meal.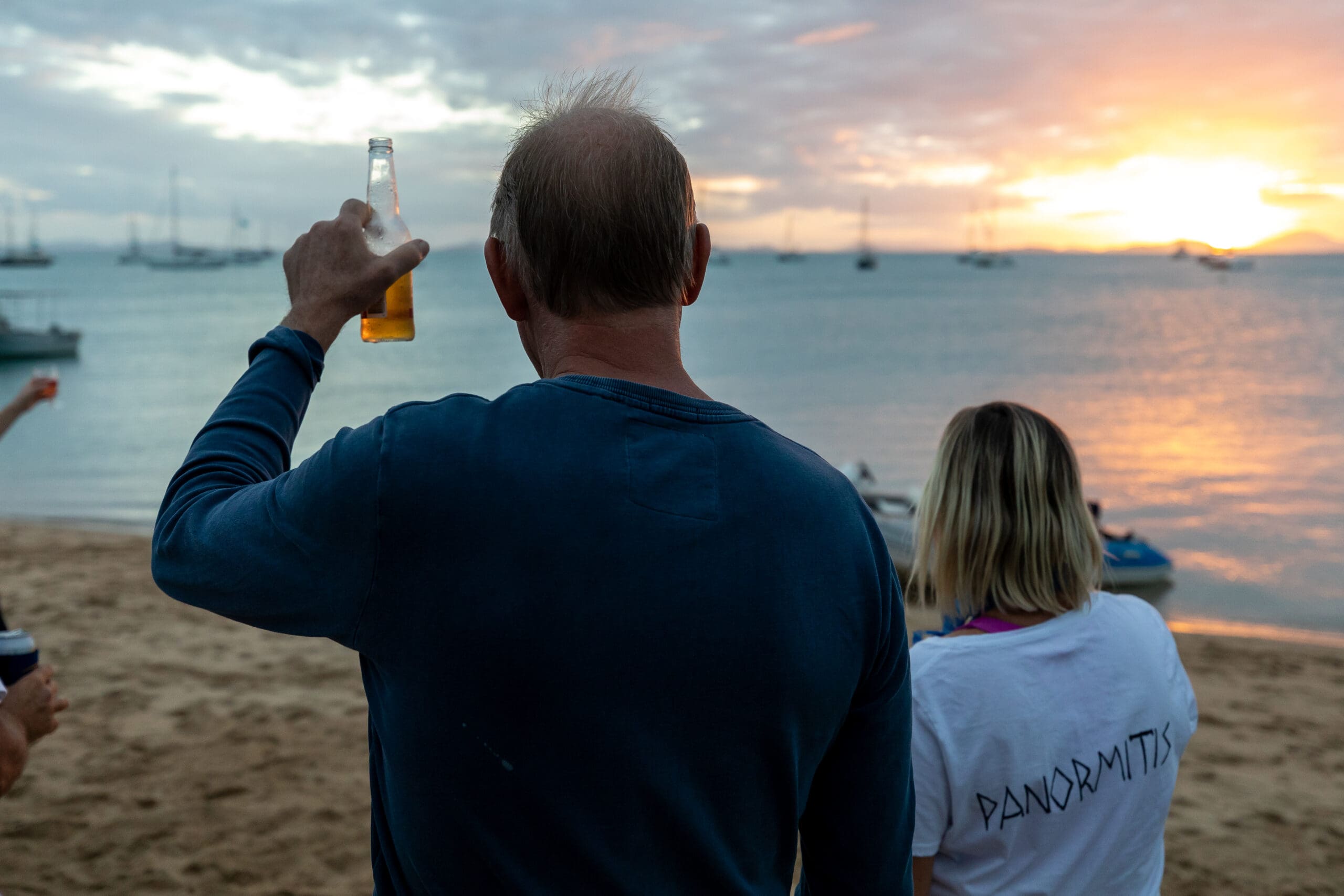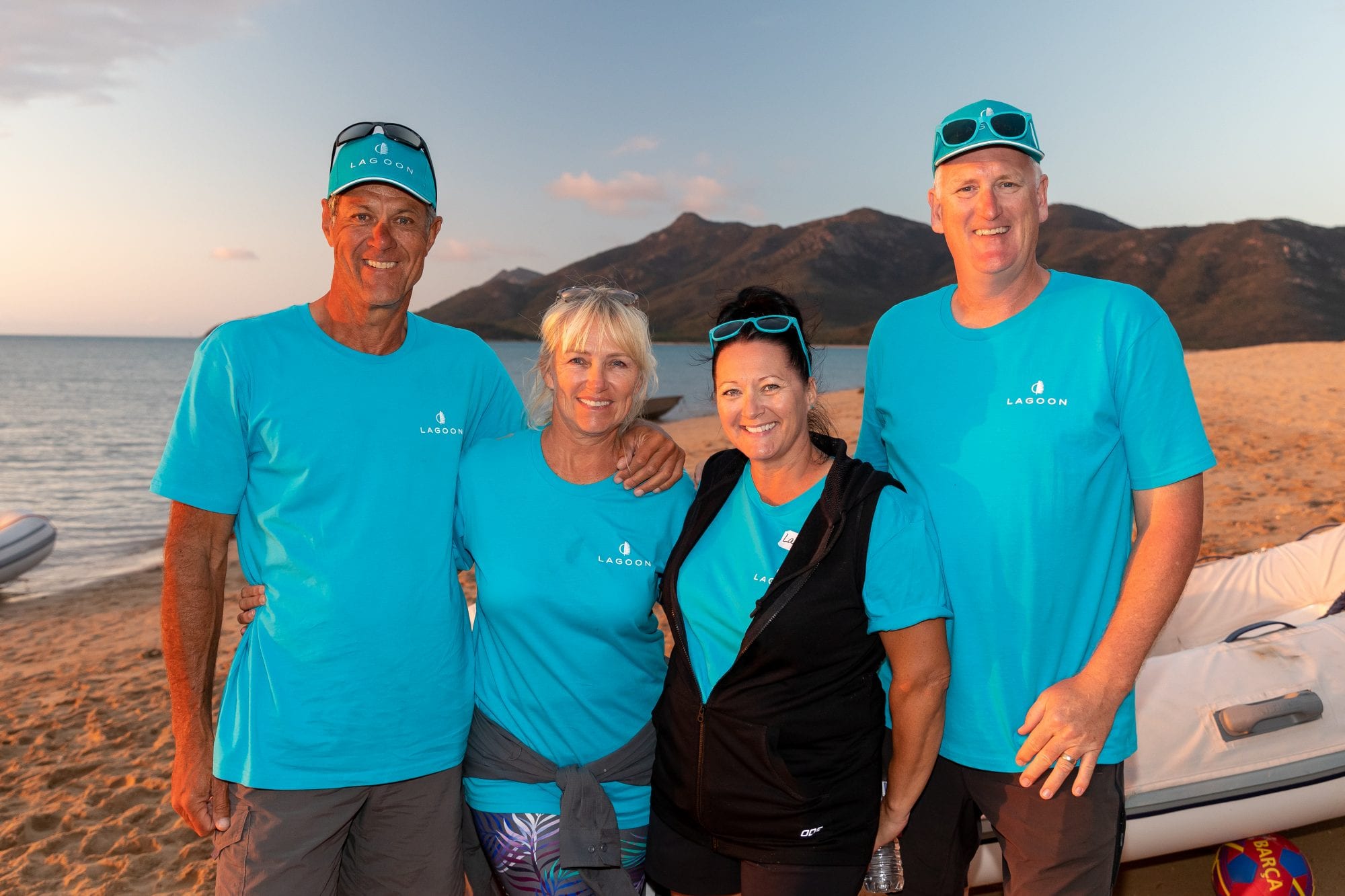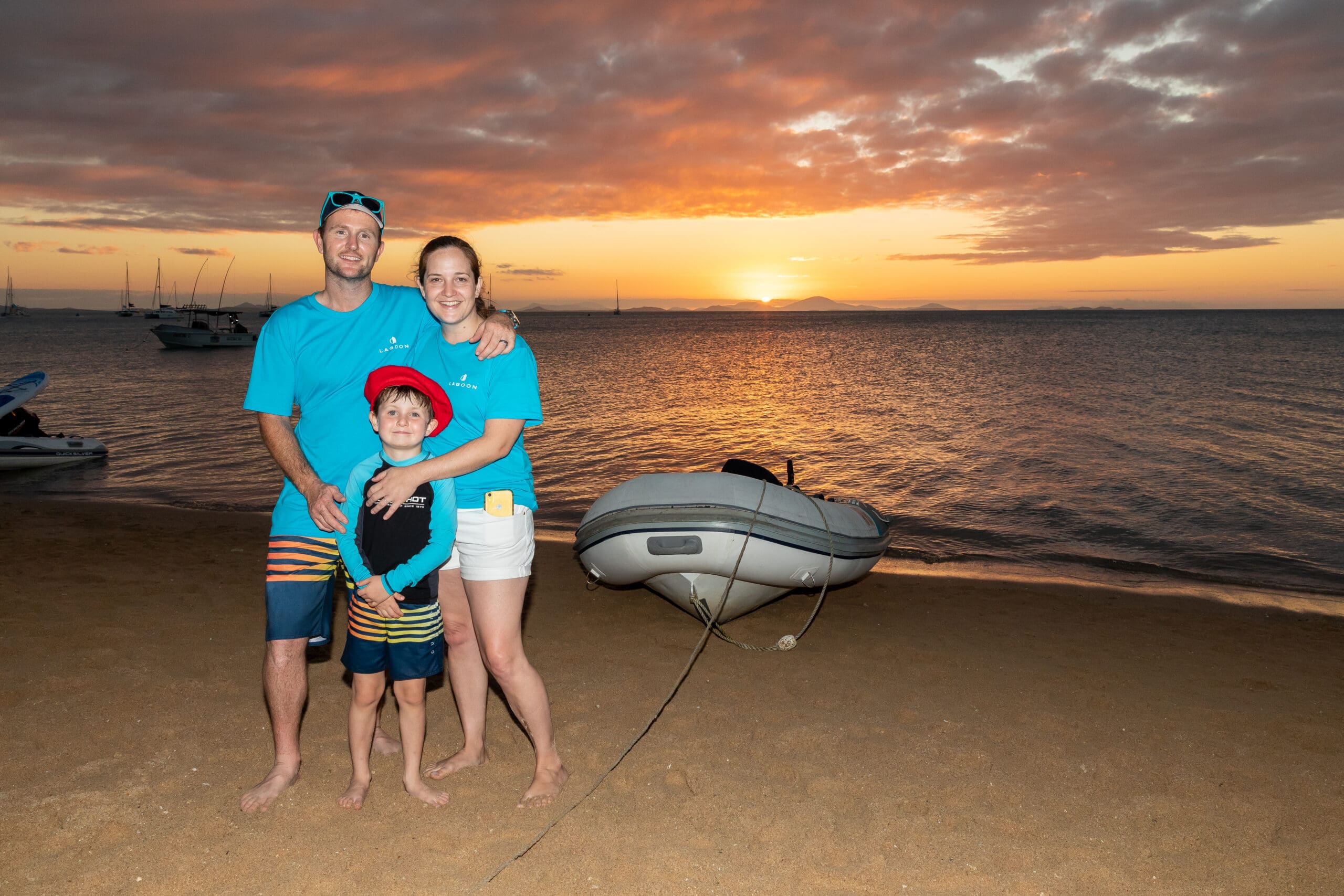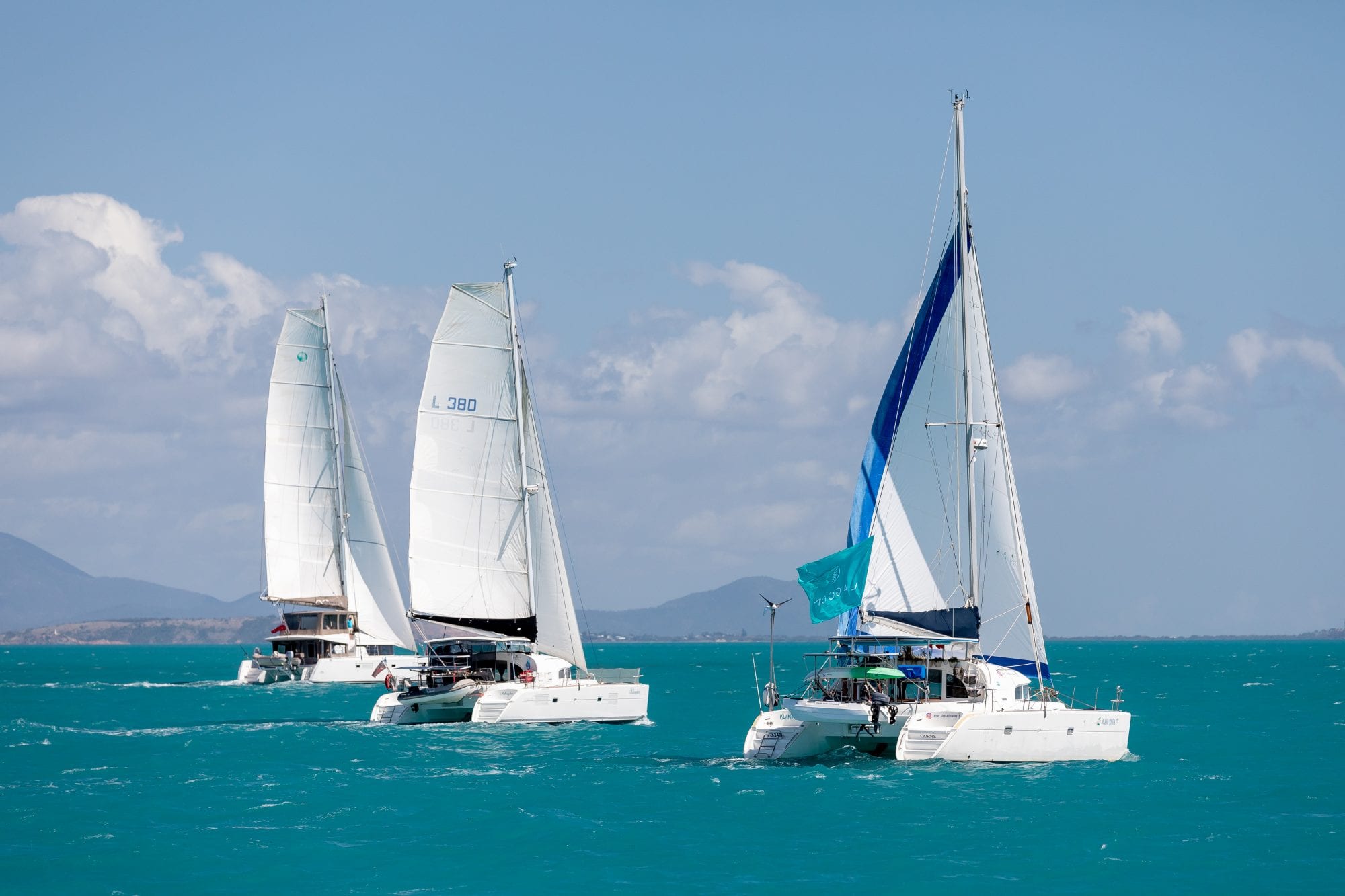 Commenting on the event, owner Greg Harding said, "Even with COVID the Lagoon family still
managed to come up and celebrate in style.  It never ceases to amaze us how many people come
and from all over Australia and beyond.  The families really made it an inclusive event with the
children running around and having so much fun, we truly feel a part of the Lagoon family at these
events".
From the whole team at TMG Yachts and my family we thank ever boat owner for attending this annual
event. Please put early September 2021 in the cruising calendar for next year's Escapade and don't
forget to invite your friends!
A big thank you goes to Julie and the team at Gloucester Eco Resort for their fabulous welcome!
We also wish to give a special thanks to The Boat Works for continuing to help support our event, Sea Spray Marine and Dulon Polish Australia, Affordable Antifoul Solutions and SHED i16 – Signature Yacht Services for the wonderful donated prizes.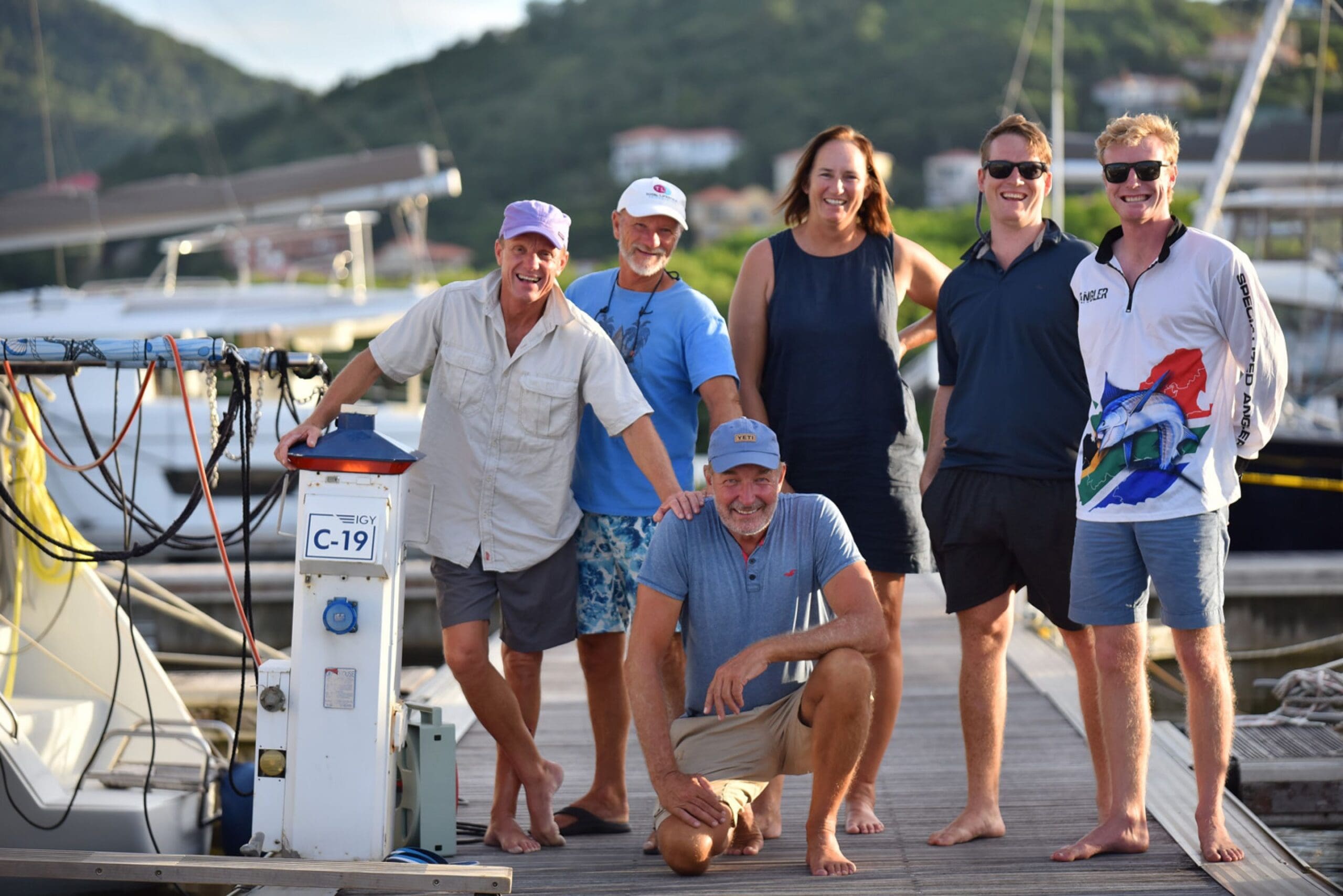 "It's fast if you sail it well. In those first few days, we were averaging 10-15kts which is what gave us the advantage." If anyone says a "Lagoon is just a floating apartment" or "doesn't sail well" they are incorrect. – Lagoon 450F "Aphrodite," Class B ARC winner.
read more